Footlights is coming to Bury in 2019!
Do you live in or around Bury and does your child…
Love performing & dream of being on the West End stage, on TV or in film?
Want to learn how to act, sing and dance?
Want to meet & make friends with children who share their interests?
Does this sound like your child? Then Footlights Bury is the right place for them.
Where we are: We're going to be based at Bury Grammar School  (map here) on Saturdays and will open on 27th April 2019 with an Open Day – arrive at 10am and stay until 1pm for age 7-18 years (10.30am-11.30am for age 3-6 years).
To book an advance place for your child or to get a free trial at anytime please email bury@footlightstheatre.co.uk or call Vicki on 07956 771041, or call the office on 0161 637 5858.

About
Footlights Bury is a brand new school owned by franchisee and Director Vicki Jones. Vicki has a wealth of experience working with children, young people and adults as a fitness trainer, teacher and Education Officer. She has worked for the local authority in both the Children and Families Team and Special Educational Needs Team.
For ten years Vicki was a self employed personal fitness trainer and during this time was the owner and manager of a gym, running dance, fitness and gymnastics classes for children and adults. Vicki is enthusiastic and passionate about helping children and young people achieve their aspirations and fulfil their dreams and believes that engaging children and young people in performing arts can  develop their acting, singing and dance, whilst building their confidence, social skills and wellbeing.
Vicki knows the positive effect that performing arts can have on a child  and is keen to help shape Bury's young actors, performers and stars of the future.
The Footlights Head Office is based at our own self built theatre in Media City in Manchester, just around the corner from the main hub of the BBC & ITV studios.  We were established in 2005 by our founder Jo Fisher, a trained actor and teacher, who continues to have a hands-on role across our stage schools. Read more about Footlights and our history here.
We have robust processes to keep your child safe; all of our staff have DBS status and a trained first aider is always on site at each of our venues. You can read and download our safeguarding policy here.
What to expect
During your child's time at Footlights Bury, our tutors will mentor them to help them realise their dreams of becoming a performer, by sharing their professional experiences, as well as facilitating and teaching performance techniques.
Footlights delivers quality performing arts training and our aim is to ensure that each child gets the most out of their experience by building their essential life skills and instilling confidence, whilst having lots of fun and meeting new friends. In addition to core performing arts skills, they will,
Have confidence when socialising and in nursery or school
Be encouraged to talk expressively in a structured, yet exciting forum
Be inspired when taking part in discussions
Be listened to when building skills in decision making
Always be working as part of a team
Their learning will give them the basics and arguably the most important components of the performing arts.
The younger the child is when they take up an activity or interest the better, as in the right environment and with the right teacher they underpin the foundation to their learning and will already have a head-start on their peers.
You will find the Footlights approach friendly and energetic. We pride ourselves on inclusivity and being an encouraging company for your child to thrive in acting, singing and dance. We have superb progression rates from our schools, with the majority of our young students going onto performing arts colleges and drama schools.
We know you want to find the right balance between ensuring your child gets a good performing arts education, has fun and at the same time keeps up with their important mainstream education. We understand this, which is why our method to developing your child's Acting, Singing and Dancing will complement their academic studies. Plus, at Footlights, your child will benefit from the opportunity to take internationally recognised examinations through LAMDA (London Academy of Music and Dramatic Arts).
There is also the option for students to audition for professional work in film, theatre and modelling via our agency, Footlights Personal Management (our recent successes include Game of Thrones and the CBBC series 'KATY').
Book a free trial today at Footlights Bury and see for yourself.
Want to know more? Why not take a look at our FAQ's
Shows
Each summer, all of our children take part in a performance. It's a full-scale show where parents/carers, family and friends can come and watch their progress.
The Autumn/Winter and Spring term schedules focus much more on skills and technique with a shorter informal presentation at Christmas.
The teaching teams provide written feedback each Easter, so you can track your child's progress. We also practice an open door policy for anytime that you wish to discuss your child's progress. You can use  this form to contact us, or speak to us directly.
We hope you enjoyed reading all about us and look forward to greeting you and your child at our school – just sign up here or message us
Class Times
 9.30am – 11am   3 years – 4 years   Tiny's 
11.30am – 1pm   5 years – 6 years   Tiny's
9.45am –  1pm    7 years – 18 years  Main School
Our 3 to 6 years are taught acting, singing and dance in bite size manageable chunks with the same teacher. 
All main school classes (7 years plus) are taught in age groups, with three different tutors specialising in acting, singing and dance.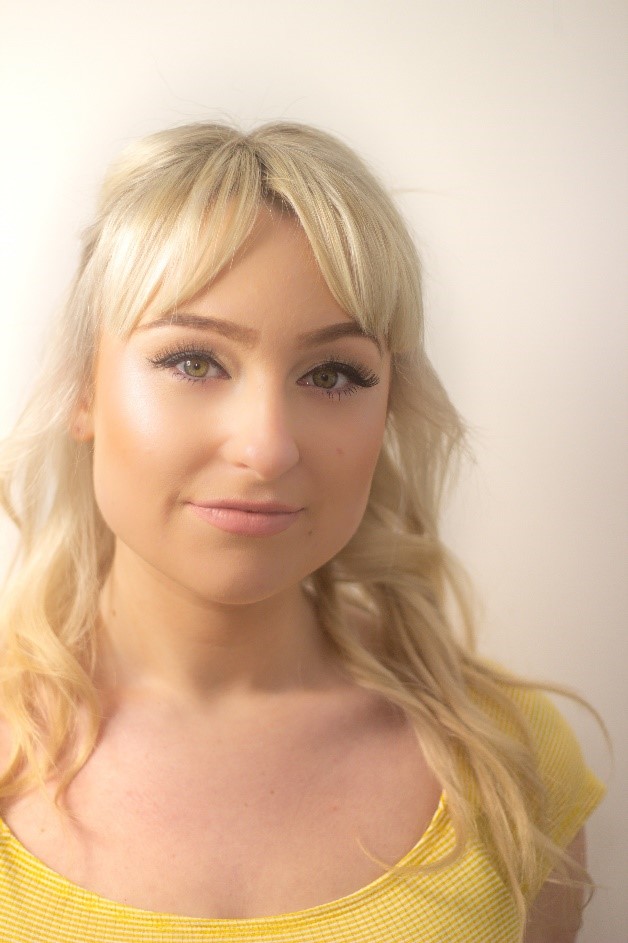 Jenna Bannister
Acting Tutor
In acting at Footlights Bury the Jenna will teach your child a multitude of skills; script reading, improvisation, role play, character building, helping them to unlock their imagination at every turn. Your child will be challenged and supported at the level that is right for them and encourage them to perform.
All drama is about storytelling, we need to tell stories, we all love telling stories and we need to hear them. During classes your child will learn how to listen, discuss, question, analyse, trust; through these, their confidence will build as well as their social skills. Their performance skills will also improve and, through being part of a regular group with like-minded children and young people, their friendship groups will widen.
Jenna trained at Manchester Metropolitan University and has had the pleasure of directing a variety of West End Musicals. She joined Stage and Production House for a tour of 'Aladdin' around the South East of England which toured a variety of schools which inspired pupils of all ages. She still regularly act and sings as a profession and feels confident and excited to transfer her skills to any children attending Footlights Bury. 
We also run LAMDA (London Academy of Music and Dramatic Art) sessions to which means your child can start building their qualifications from the age of 7.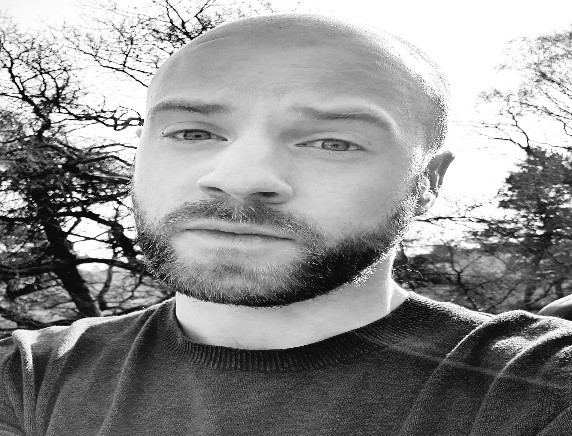 Johnny Rees
Singing Tutor and Musical Director
Singing training will help your child develop not only their voice, but their confidence. Everyone wants a voice like Ariana Grande however not everyone has one, at Footlights singing classes we aim to equip your child with the skills they need to maximise their singing potential.
We cover singing warm up to the piano, so they get used to the sounds and keys, we encourage them to read music, even if it is completely alien to them. Each session is planned to take on board all the groups learning styles and to help them to be the best version of themselves.
Jonny studied music performance at York St John University specialising in vocal performance and conducting. He has worked as a singer and pianist on cruises. Jonny now works as a singing teacher and performer with a huge passion for musical directing and choral conducting, having led both adult and children's choirs over the years. His passion for teaching and music shines through in his teaching approach and he loves to bring out the best of his students, allowing them to grow in confidence, technique and performance skills. Jonny is thrilled to be joining the Footlights team and cannot wait to get started.
They will be covering Musical Theatre and pop in Bury singing classes at Footlights, so there is something for everyone.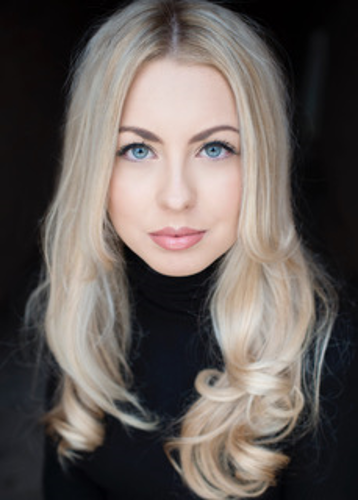 Bethany Jayne Dalton
Dance Tutor & Choreographer
In Dance at Footlights Bury, we train your child on the most important skill: 'positive 'body image'. The way we work is we link acting, singing and dance together and although taught separately the three disciplines complement each other. We truly believe that a dancer dances with their face as much as their body, we teach commercial, ballet, contemporary and of course musical theatre, but we never teach dance without them understanding the material (music) to which they are dancing to. 
Bethany-Jayne  trained at The Hammond. She has performed both in the UK and internationally and has a wealth of professional work under her belt. Recent credits include Dance Captain in 'Gypsy' where she worked under the direction of members of Cameron Mackintosh's team, Adidas' 'Create The Answer' Commercial for the 2018 World Cup and she has been featured performing for both the BBC and ITV
She is incredibly passionate about bringing her experiences and knowledge to the next generation of performers and can't wait to dance with each and every one of you!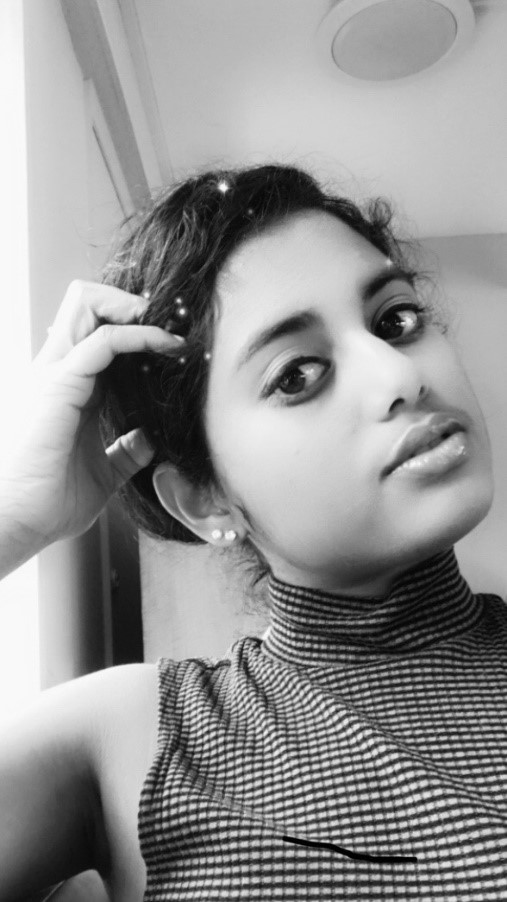 Alana
Tiny Tutor (3yrs -6yrs)
Alana is a trained singer and has the most approachable nature for our Tiny stars. During class she will  teach your child in acting, singing and dance in bite-size chunks, so that they can grasp the techniques easier, have fun and helps them to develop a love for the arts from a young age. 
They have speech development time at the start of class, 'newstime' where they each get to tell us a piece of exciting news from their week which is shared amongst the group and open for discussion. We then move onto the main body of the class, where we warm up our bodies and voices and learn techniques in acting, singing and dance.
The Tiny's concept is prepare your child for main school. By the time that they leave the Tiny's group, your child will ahead of most 7 year old's who are new to performing arts. Our teacher's passion for teaching will bring your child's confidence to life.