Do you live in or around Rossendale and does your child…
Love performing & dream of being on the West End stage, on TV or in film?
Want to learn how to act, sing and dance?
Want to meet & make friends with children who share their interests?
Does this sound like your child? Then Footlights Rossendale is the right place for them.
Where we are: We're based at Haslingden High School, Haslingden in Rossendale (Map here) on Saturdays from 9.45am to 1pm.
Your child is welcome for a free trial at anytime, for more information please email  rossendale@footlightstheatre.co.uk or call Aaron on 07493 622494.
About
Footlights Rossendale is owned and ran by Aaron Doherty and Jack Tubb and this exciting couple come with a wealth of experience! Aaron is local lad, born and bred in Rochdale, who has been with Footlights for two years, with his younger siblings having attended one of our schools for five years – so Aaron is no stranger to the magic created each Saturday morning! His partner Jack comes from a family of franchisees, so when the opportunity arose, this dynamic pair couldn't wait to bring Footlights to Rossendale. They both know what positive effect performing arts can have on a child  and are keen to help shape Rossendale's young actors, performers and stars of the future.
Aaron adds 'After being a member of the Corporate Staff Team for Footlights and seeing what opportunities it has brought to other local towns and communities, it felt like the right decision to bring the Footlights experience to Rossendale where we live.  I am always on the lookout for some local talent to put Rossendale on the map!'
Jack shares Aaron's passion and continues, 'I am extremely excited to be part of the Footlights franchise team after seeing the company grow from strength to strength and witnessing the sheer passion of every member of staff at each franchise for the children they work with.'
The Footlights Head Office is based at Media City in Manchester, just around the corner from the main hub of the BBC & ITV studios.  We we were established in 2005 by our founder Jo Fisher, a trained actor and teacher, and who continues to have a hands-on role across our stage schools. Read more about Footlights and our history here.
We have robust processes to keep your child safe; all of our staff have DBS status and a trained first aider is always on site at each of our venues. You can read and download our safeguarding policy here.
What to expect
 During your child's time at Footlights Rossendale, our tutors will mentor them to help them realise their dreams of becoming a performer, by sharing their professional experiences, as well as facilitating and teaching performance techniques.
Footlights delivers quality performing arts training and our aim is to ensure that each child gets the most out of their experience by building their essential life skills and instilling confidence, whilst having lots of fun and meeting new friends. In addition to core performing arts skills, they will,
Have confidence when socialising and in nursery or school
Be encouraged to talk expressively in a structured, yet exciting forum
Be inspired when taking part in discussions
Be listened to when building skills in decision making
Always be working as part of a team
Their learning will give them the basics and arguably the most important components of the performing arts.
The younger the child is when they take up an activity or interest the better, as in the right environment and with the right teacher they underpin the foundation to their learning and will already have a head-start on their peers.
You will find the Footlights approach friendly and energetic. We pride ourselves on inclusivity and being an encouraging company for your child to thrive in acting, singing and dance. We have superb progression rates from our schools, with the majority of our young students going onto performing arts colleges and drama schools.
We know you want to find the right balance between ensuring your child gets a good performing arts education, has fun and at the same time keeps up with their important mainstream education. We understand this, so this is why our method to developing your child's Acting, Singing and Dancing will complement their academic studies. Plus, at Footlights, your child will benefit from the opportunity to take internationally recognised examinations through LAMDA (London Academy of Music and Dramatic Arts).
There is also the option for students to audition for professional work in film, theatre and modelling via our agency, Footlights Personal Management (our recent successes include Game of Thrones and the CBBC series 'KATY').
Book a free trial today at Footlights Roseendale and see for yourself.
Want to know more? Why not take a look at our FAQ's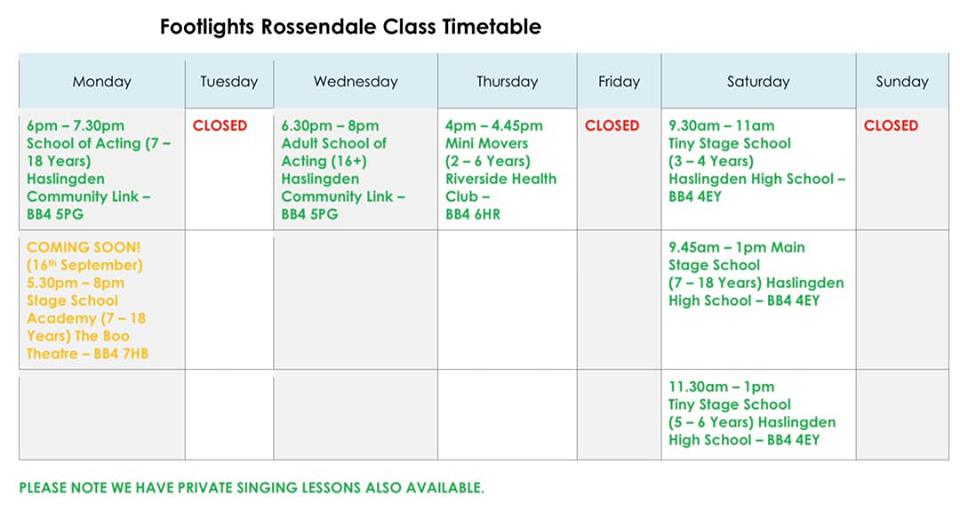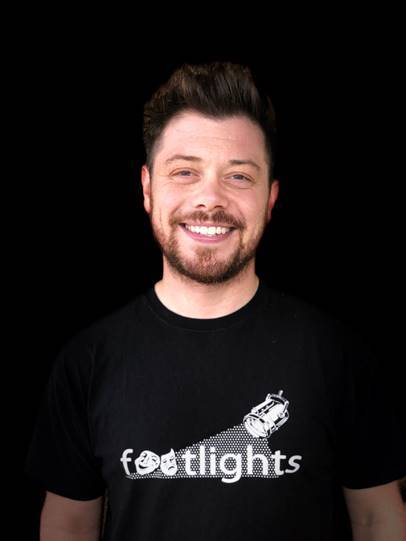 Anthony George
Tiny's Tutor
Tony has extensive experience both in the performing arts sector and education. He is also a full-time Primary school teacher to a Reception class in Manchester. Tony has toured with children's theatre companies across the UK, presented in a line of nationally acclaimed children's nursery rhyme DVDs and appeared in off-west end musicals. He has written and directed shows for both adults and children, and delivered youth workshops and drama classes to children across all ages.
Tony is also a dad and spends much of his spare time with his family adventuring outdoors, dancing in the living room and reading stories.
In Tiny's your child is taught acting, singing and dance in bite-size chunks, so that they can grasp the techniques easier, have fun and helps them to develop a love for the arts from a young age. 
The Tiny's concept is prepare your child for main school. By the time that they leave the Tiny's group, your child will ahead of most 7 year old's who are new to performing arts. Tony's passion to teach will bring your child's confidence to life.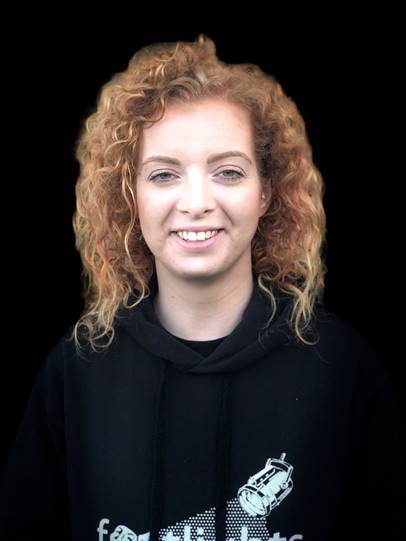 Lauren Ward
Dance Tutor
Lauren started dancing at her local dance school when she was just four years and continued there until she was 16. She trained professionally at the prestigious Phil Winston's Theatreworks in Blackpool, where she specialised in ballet, tap, modern jazz, street dance and contemporary. She also gained 2 IDTA Associate teaching qualifications in ballet and modern and the IDTA Anatomy and Physiology diploma.
As an international dancer, Lauren brings with her a wealth of experience. She has also taught in dance schools teaching classes for children from the age of three, training them in ballet, tap and street dance/jazz, plus taking them through their exam grades, choreographing competition numbers and annual shows.  Lauren loves to dance and loves passing her passion and experience onto the next generation of dancing talent.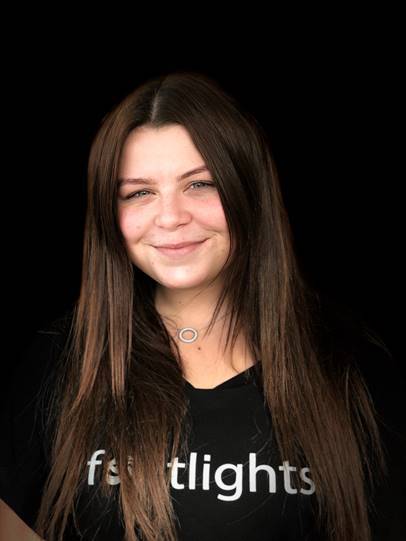 Sarah Dover
Singing Tutor
Sarah began singing at just eight year's old and was one of the first ever girl choristers to be accepted into Durham Cathedral. She studied music at the weekend school at the Sage Gateshead and studied singing and piano reaching a distinction and Grade 8. Sarah studied her A levels at Chethams School Of Music in Manchester and received the prize for most progressed singer in her final year. She was then accepted into the Royal Northern College Of Music,  studying with the wonderful soprano Jane Erwin in classical singing.
Sara loves sharing the past 10 years of her experience with people that want to learn more about singing. In Sarah's classes, your child will learn how to warm up their vocal chords, how to use their bodies to create the best sound, they will learn breath control, how to support and sustain their voice and how to sustain it.  We'll train them to sing in harmonies, a group as well, or in a duet. They will learn about composers from Musical Theatre, as well as sing pop songs. In class, we also encourage them to sight read and recognise terminology. All this is done in a safe environment where they will learn to relax so the voice can sing – we can' wait to hear them!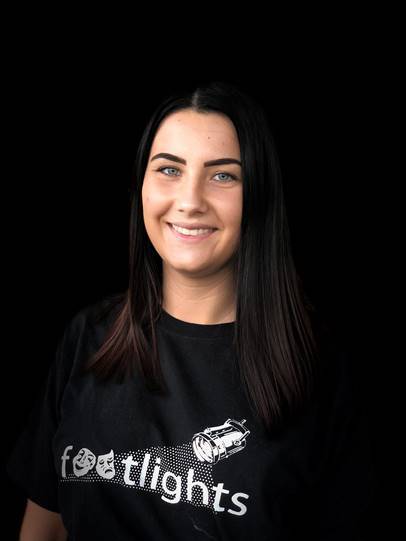 Amy Green
School of Acting Teacher
Amy started performing at the age of 6, and has continued to perform and teach alongside her studies, whilst also helping with shows at her theatre groups and in the community. Amy went on to study drama at Edge Hill University, specialising actor training, performance, and running group workshops.
Amy has a lot of passion for drama, and therefore loves to teach children, to help improve their acting whilst also building their confidence. She thrives on devising theatre with students, and loves to see them improve weekly.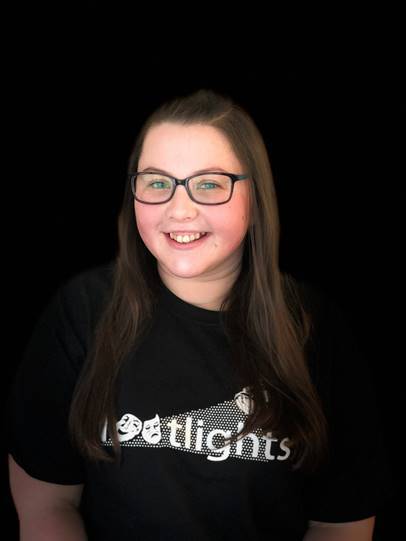 Katie Kendall
Stage School Drama Teacher
Katie found her love for performing at college at the age 18, gaining a Triple Distinction on a Level 3 Performing Arts course. She performed in Manchester with the supporting role in a professional production of "Mary Bell", the play was subsequently then nominated for a Manchester Theatre Award.
Katie has worked with a variety of ages using theatre as a tool of education, these groups included: adults in recovery from addiction, to children and young people with additional needs. Katie also has a First Class Honours Degree in Community Theatre and Performance. She is currently studying a PGCE qualification where she teaches A Level Drama.
Katie has recently gained a place on a Masters Degree in Applied Theatre and Intervention, which she will start in September.